Thursday, February 21st, 2019
Hello dear friends and family around the world! Just wanted to fill you in on our highlights since our last update and what we've been up to:
We MOVED homes mid-December! We still live on our YWAM campus, but we are now are in a 3-bedroom apartment, so we have a home office/guest room too. So grateful for this season and the beautiful home we get live in, with our kids attending English school in the morning on-site at Cornerstone Learning Center, and then Khmer school in the afternoon in the community.
We as a campus hosted the ALLC(Asian Leaders Learning Community) Leadership Summit in January 2019. Over 180 Asian YWAM leaders from our region came together for 4 days of intentional training and learning, to equip us to become more effective leaders in our specific locations. Take a look at the video below that shows what our 4 days were about!
Several friends from our church got baptized a few weeks ago. What a joy it was for us to witness them committing their lives to follow and serve Jesus.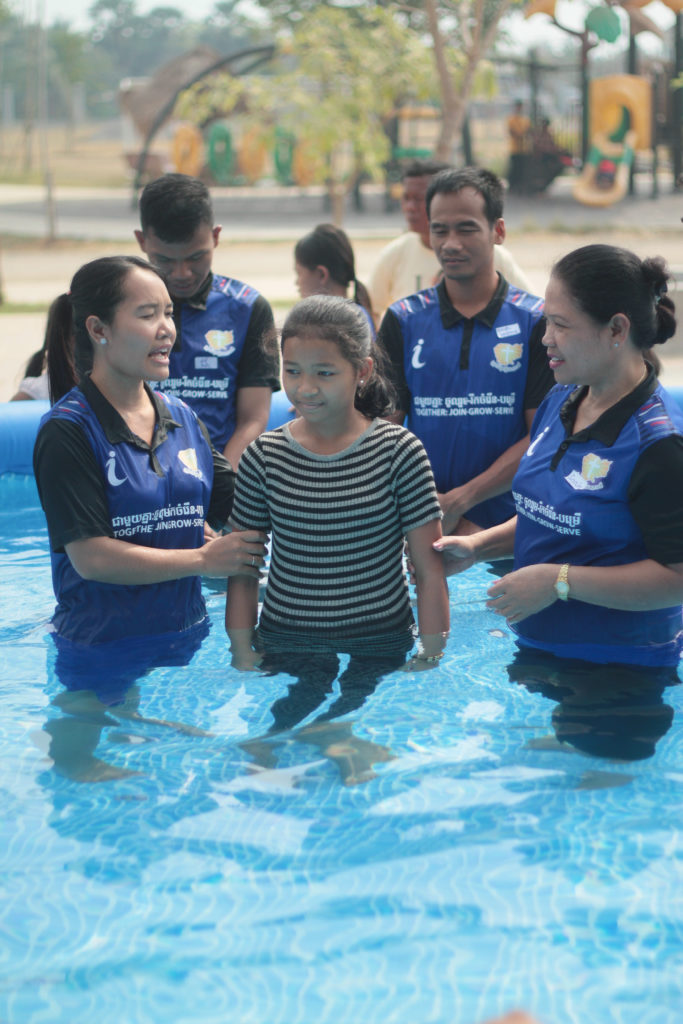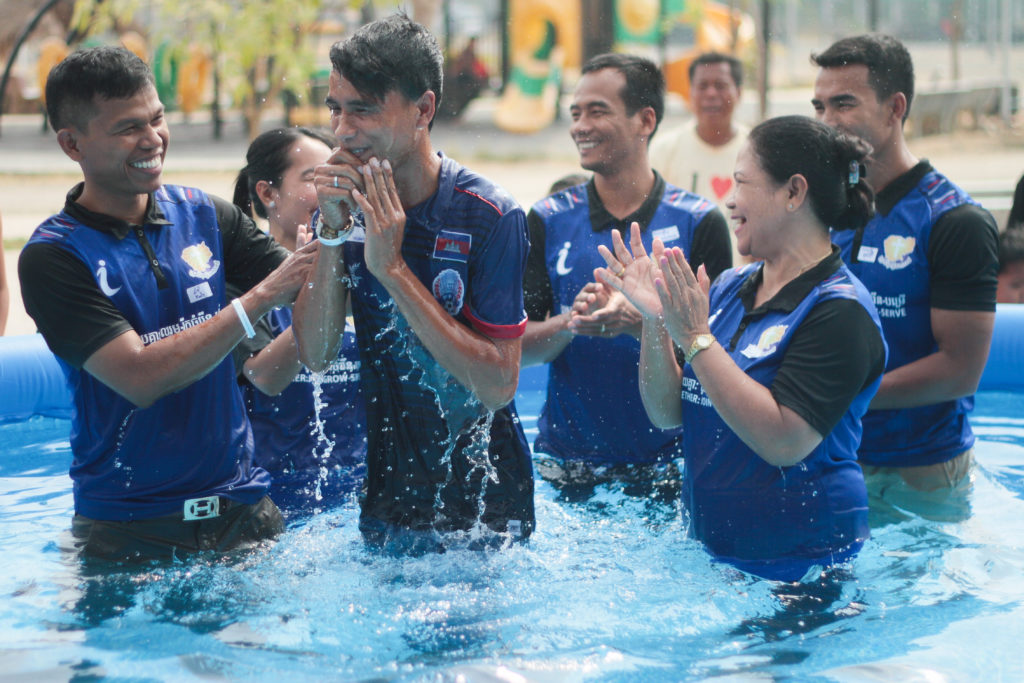 We were involved in several Christmas outreaches through our ministries, in which 2000+people heard the Gospel of Jesus.
Christmas program at a village church near Battambang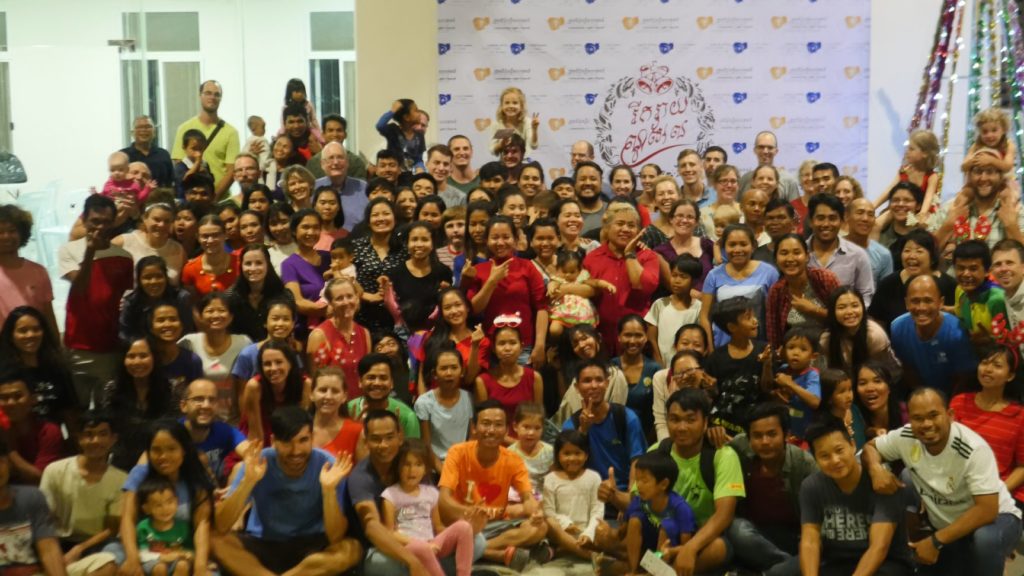 The turf soccer field is going in on our campus, as well as an underground irrigation system for our grass soccer field, adjacent to our turf field!
We opened the season with 600+ youth in 40+ teams in a league through SALT Academy, which is a soccer ministry we run.
A BIG THANK YOU to all those donors who sacrificially gave finances towards our campus' soccer field!
A BIG THANK YOU to our dear friend BRUCE DROLLINGER, who came to serve for 2+ weeks to put in an underground sprinkler system for our grass soccer field. Bruce, you are truly an inspiration to us all, using your gifts and talents to serve God's people and kingdom. We love you Bruce and are thankful for your friendship!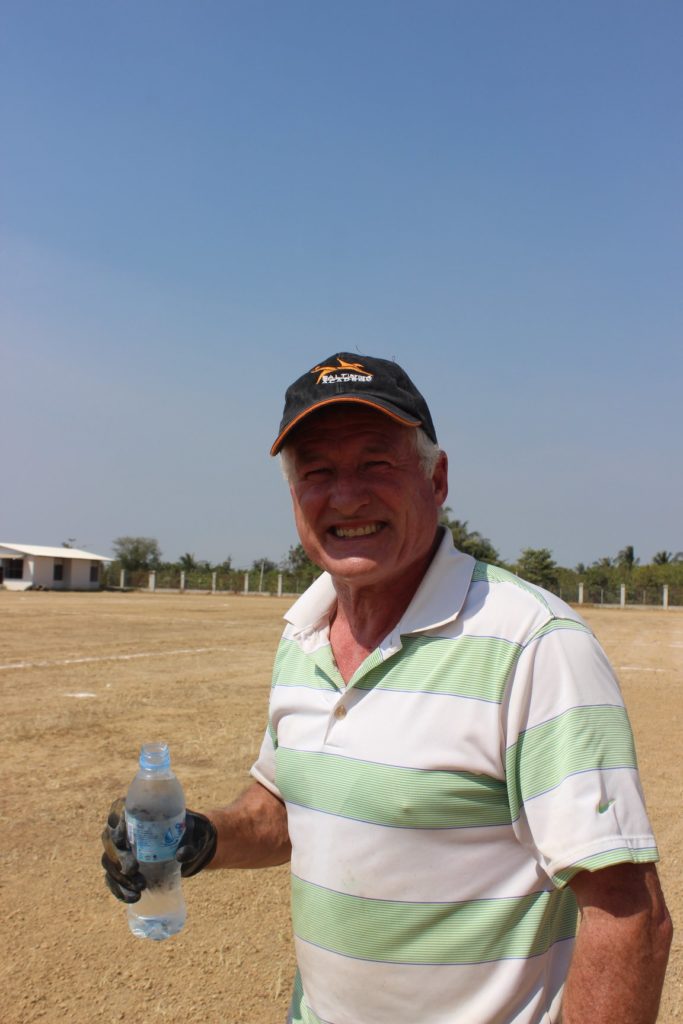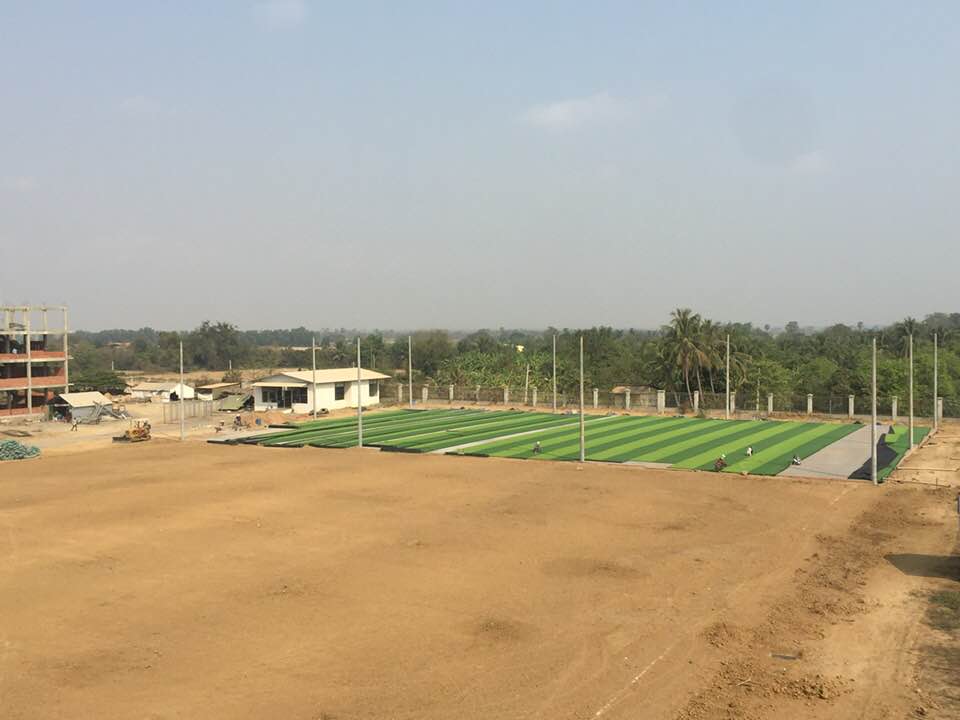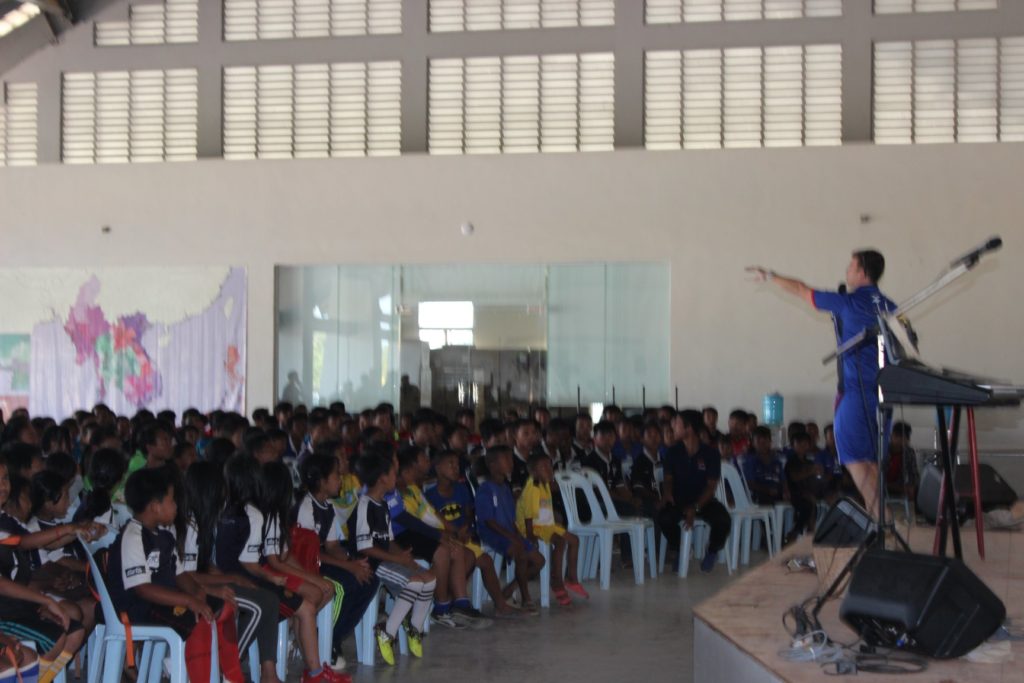 July 2018 DTS graduated. This is our 19th DTS we've successfully completed since 2007, and what a joy it is to see students coming through our doors, encounter Jesus in a deep and personal way.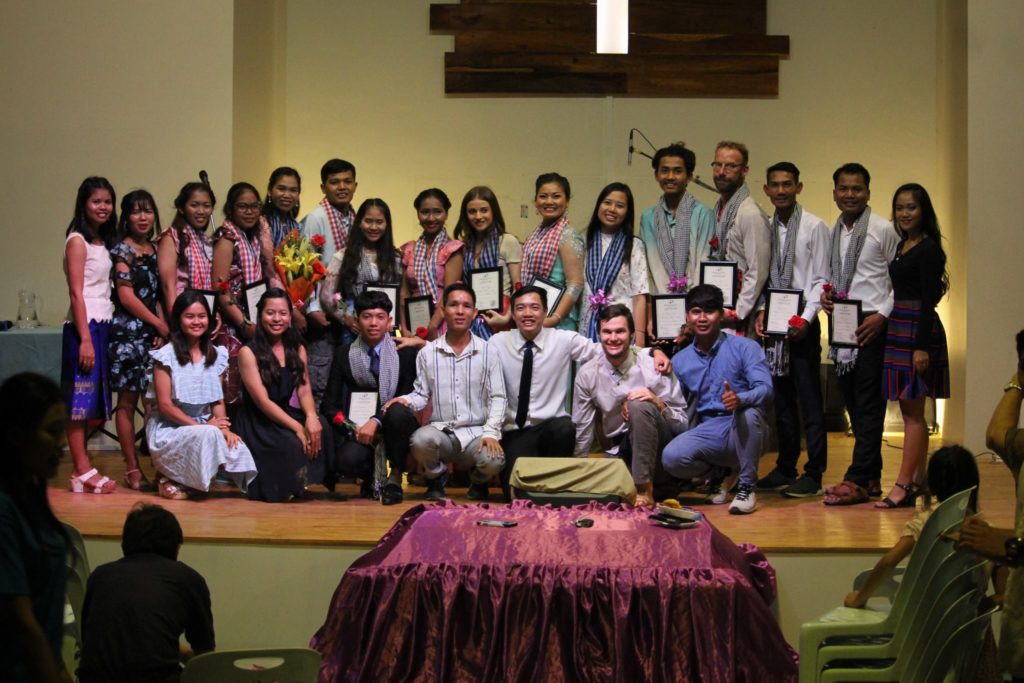 Our architects, 100 Fold Studio from the States, came for a visit as well as working together to put finishing touches to our master plan for our Phase 2 of our campus development.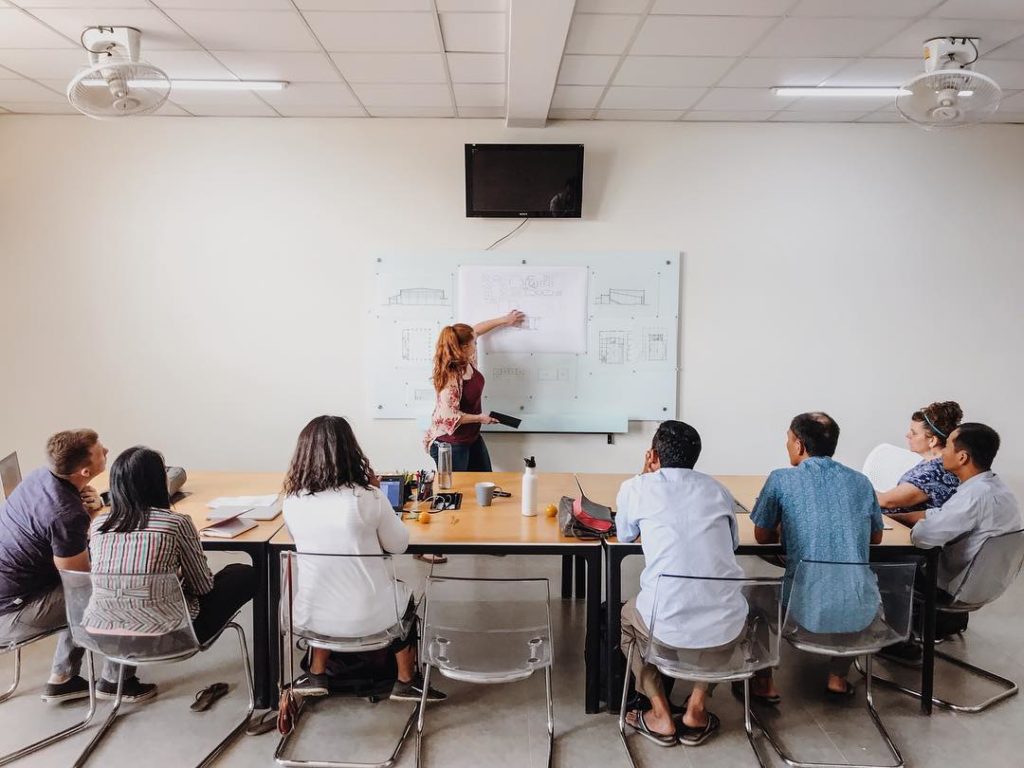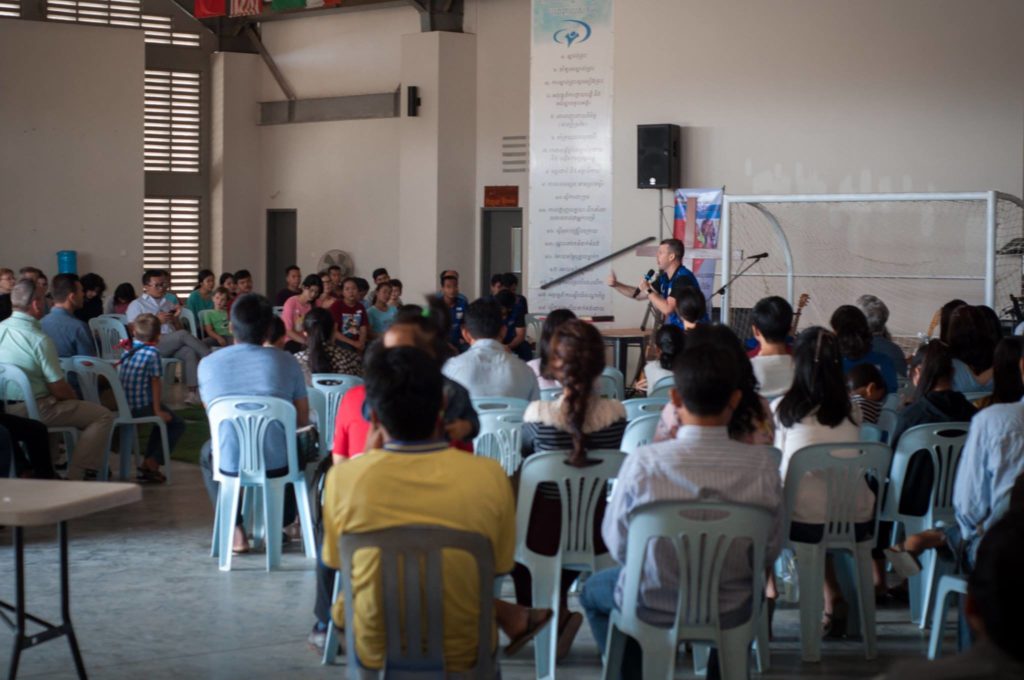 Prayer Requests:
1) We have a full schedule ahead for the rest of the year. Pray for God's sufficient grace to cover our family during our normally full schedule.
2) For us as a family to continue to have a passion for Jesus, Cambodia and thrive in where God has placed us.
3) Continued wisdom as we move forward in the construction of our campus development. Currently building 3 additional dorm buildings and our turf and grass soccer fields.
4) That we would continue to move by the Spirit in all that we do, trusting in the impossible and raising up the next generation of Cambodian Christians to make an impact in all sectors of society for the sake of the Gospel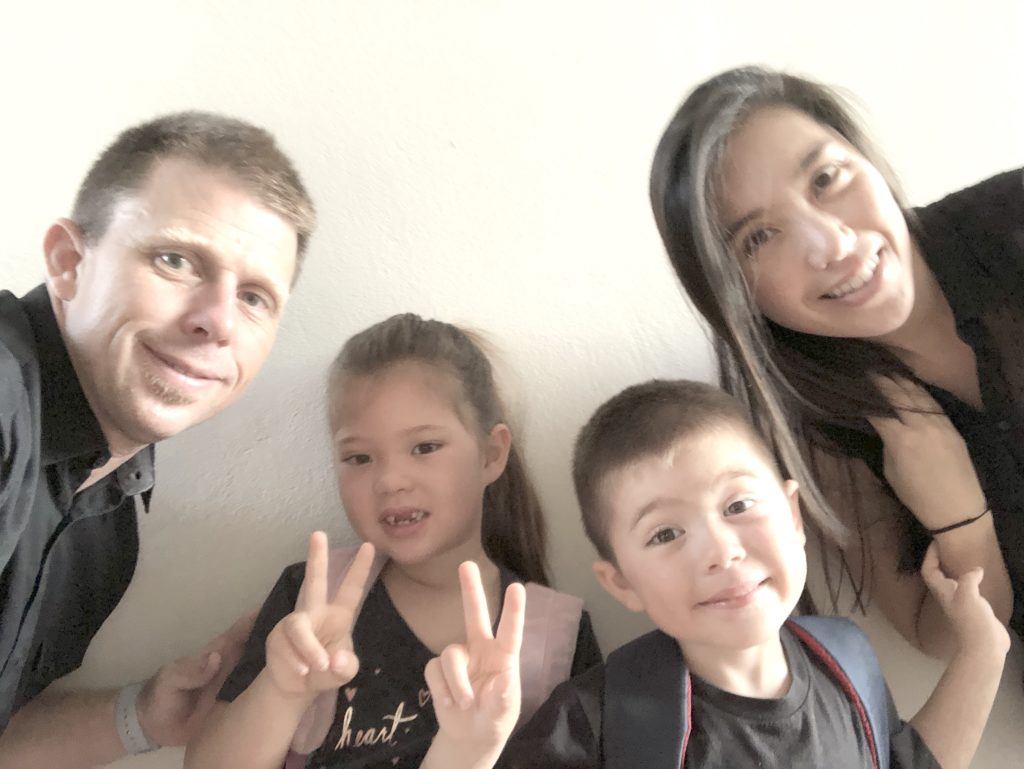 THANK YOU FOR YOUR LOVE, ENCOURAGEMENT, FINANCIAL SUPPORT, AND BELIEF in our family to do life here in Cambodia, for the Gospel to move forth in this place! We could not do what we do without your partnership with us and we cannot emphasize and thank you enough for all the ways you have been a part of our journey. Our start to the year has been full and ABUNDANT and life-giving because of all of your love and financial support for our family!