November 2018 Update
Dear friends, family and partners all over the globe,
The last 2 months have been a whirlwind since our last update.
HIGHLIGHTS from the last 2 months:
3 of our staff couples got married this last month!
Graduated 15 students from our School of Ministry Development, in which then 13 of the graduates officially came on staff with us!
Our campus was given a huge opportunity to take over SALT, which is a huge soccer organization in Cambodia, that uses soccer to reach the youth of the community. It has developed a soccer league, the first of its kind in Cambodia! Through taking it over, we hosted a soccer tournament with over 100 youth from several different teams in October and it was an exciting way to use our campus facilities as well as share the love of Jesus to the youth.
Lyla turned 7 years old! 
We have had such joy in this season of continuing to do the "tasks" and "assignments" that God has given us in this time. One of these "assignments," has been our involvement in YWAM's "DNA Conference" which is a 2 week seminar, which focuses on our roots as a missions movement, to know our origins, our DNA, and our purpose to seek God about new dreams for a new generation of pioneers. 
We had a unique opportunity in October/November, to travel to South America for 3 weeks, to be involved in two back-to-back DNA conferences in Brazil and Chile. Each DNA conference we have been involved with, we have had the opportunity to share about Pioneering, Families in Missions, as well as the importance of the University of the Nations, the training arm/branch of our missions movement of YWAM.
In Brazil, there were about 350 YWAM staff from 63 Brazilian ministry locations and 23 countries gathered together for the 2 week conference.
In Chile we started our time there with a University of the Nations, which Garth shared the commencement speech with 25 graduates from Chile, Colombia, Brazil, Ecuador, Bolivia, the USA, El Salvador, Austria and Mexico.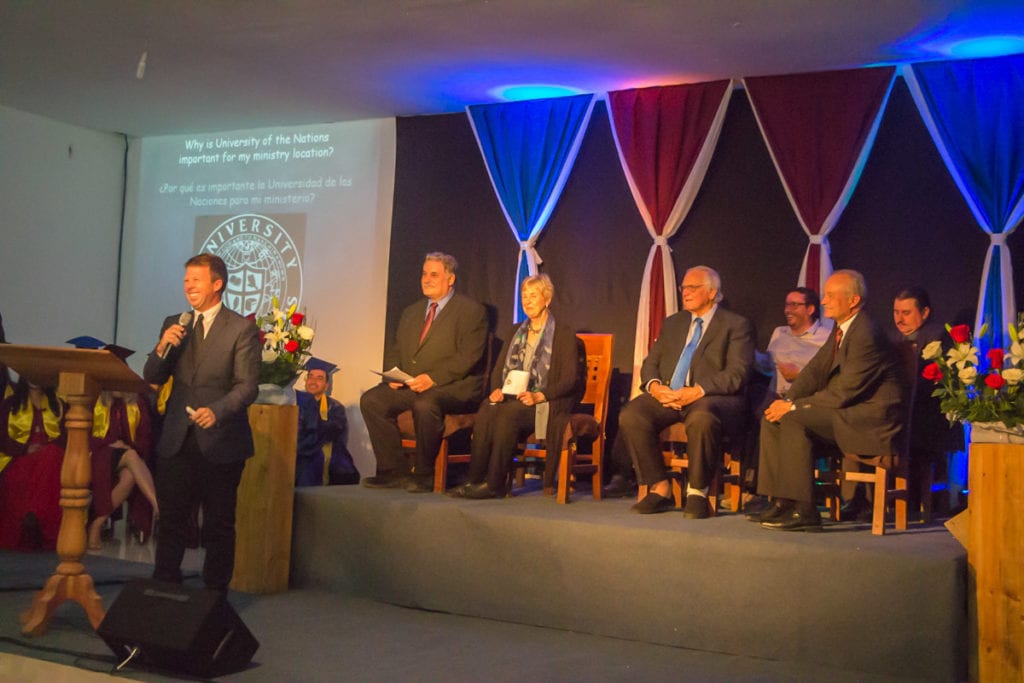 Our time in South America was a wonderful time of fellowship, equipping and networking with so many of our South American brothers and sisters. It was truly impactful to see the fruit of so many pioneers several decades ago, planting "seeds" in both Brazil and Chile, and now to see a missions movement come out of both of these countries. It re-invigorated us to keep investing into Cambodia and to see God's hope and dream of a missions movement started in this amazing country we call home!
We love and miss you all, and so thankful for your friendships and treasure you in our prayers.
May this Advent season be filled with gratitude, JOY and wonder for our King.